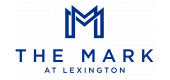 Your Review
Submit a Review

Resident Reviews
|Recommended: YesI am excited to move in — I have not started living in this apartment complex, but I have high expectations. The property is very nice for the monthly rent price. I hope that I am not disappointed with choosing to live in this apartment. It is a beautiful area and in a great location for UK students.
|Recommended: YesExcellent Floorplan — The apartment is built with solid walls, so you are not bothered by your neighbors. The layout is spacious and accommodating. The kitchen could use more cabinet space, but they are currently renovating to accommodate this. The closets are spacious as well as bathrooms.
|Recommended: YesIt is very close to UK Campus — The Landscape on Apartment grounds
|Recommended: YesI LOVE THE MARK — because emily, krystal and bridget are the best and nicest in the office and always have dunkin donuts.
|Recommended: YesGood Experience — I will definitely recommend somebody to stay here again, my overall experience is great. Staff are professional when we ask question and stuff. Not having any issues so far. Buildings is well maintained and clean.
|Recommended: YesThe property is well cleaned — Overall the apartment is good, but the ability to pair up roommates is terrible
|Recommended: YesNice — nice
|Recommended: YesGreat apartments, not so great staff — Overall it's a really nice place, but the headaches from dealing with the office staff is a bit much at times. It seems like there's no communication inside the office, so I end up repeating myself pretty frequently, finding out they never took note of a request, or read any of my emails. I've sent my proof of renter's insurance 3 times and I still am being charged for their forced insurance plan. Management has just changed so hopefully it'll improve. I get along well with my roommates, haven't had any serious issues with the apartment itself, and there's plenty of parking for residents. There's not enough visitor parking spaces, however. The kitchen could also use more space, even with only 2 roommates I have to keep some of my kitchenware in my room. It's definitely not bad as a first apartment, though.
|Recommended: YesNeed some renovations — It is okay
|Recommended: YesGreat — I recommend this apartment. Staffs are so friendly and kindly. Some trashes are on parking lot. But everything else is comfortable.
|Recommended: YesExcited for the new owners and the changes they have planned for The Mark My favorite part is the location and prices.