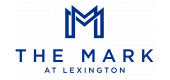 Your Review
Submit a Review

Resident Reviews
|Recommended: YesNice — nice
|Recommended: YesGreat apartments, not so great staff — Overall it's a really nice place, but the headaches from dealing with the office staff is a bit much at times. It seems like there's no communication inside the office, so I end up repeating myself pretty frequently, finding out they never took note of a request, or read any of my emails. I've sent my proof of renter's insurance 3 times and I still am being charged for their forced insurance plan. Management has just changed so hopefully it'll improve. I get along well with my roommates, haven't had any serious issues with the apartment itself, and there's plenty of parking for residents. There's not enough visitor parking spaces, however. The kitchen could also use more space, even with only 2 roommates I have to keep some of my kitchenware in my room. It's definitely not bad as a first apartment, though.
|Recommended: YesNeed some renovations — It is okay
|Recommended: YesGreat — I recommend this apartment. Staffs are so friendly and kindly. Some trashes are on parking lot. But everything else is comfortable.
|Recommended: YesExcited for the new owners and the changes they have planned for The Mark My favorite part is the location and prices.