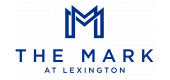 FAQ | The Mark at Lexington Apartments | Lexington, KY
Same Great Location — New Owners and New Management
Who manages The Mark at Lexington?
As of June 2020, Capstone Real Estate Investment, a nationally recognized and top-ranked student housing provider, took over management of this community. Known in the industry for demonstrating the highest levels of integrity and service, we are pleased to bring our team to The Mark at Lexington.
Do I need a lease guarantor?
We screen all applicants and require a guarantor or additional security deposit on all leases. The security deposit varies by floor plan. You can ask a leasing specialist for details by calling our office today!
What is an individual lease?
When you sign an individual lease, you are only responsible for your rent; in other words, you have no liability for the rent of the other apartment residents. If your roommate transfers or graduates, you have no responsibility for their financial obligations. This is a significant advantage over the joint and several leases (where each resident is liable for the rent of all residents in the unit) which are often used at rental houses and other apartment properties in the area.
How can I pay my rent?
Rent is due on the first of every month and can be paid in the office with a check or money order. If you prefer to pay with a credit or debit card, you can set up one-time or recurring payments through our Resident Portal.
What utilities are included?
We include several things with your rent! As a resident, all of your utilities, excluding electric, are covered. Cable and internet are also included with only a $99 Telecom fee being required for new residents for the account setup and administration.
Are the apartments furnished?
Yes, each apartment comes fully furnished!
What if I do not have roommates in mind?
That's no problem at all! We can pair you up with people who have similar lifestyles, interests, etc. Just fill out the Roommate Matching form during the application process, and leave the rest to us!
Is renter's insurance required?
Yes, our community requires each resident to carry an active tenant liability policy for damage to the landlord's property during the term of their lease. We require a minimum of $100,000 in general liability coverage. We also recommend residents purchase content coverage (also known as personal property insurance) to cover your personal belongings.
What are your lease terms?
The Mark at Lexington offers 10- and 12-month installment leases.
What are the leasing fees?
The fees for a new lease are a $25 application fee and a $150 administration fee.
Are you pet friendly?
The Mark at Lexington is pet-friendly! We recognize the important role pets play in our residents' lives and have modified our policies to welcome pets! Pet rent is $30 per month and there is a one-time pet fee of $300.
Is on-site parking available?
We have plenty of parking for both our residents and their guests. Even better is that it's free and included in your rent!